Create a swarm of loyal brand ambassadors!
---
How It Works
Raise funds, grow your business and create a swarm of loyal brand ambassadors and customers!
With Equity Crowdfunding it's more than just getting the money you need to spin up a great business idea or expand and grow your enterprise, it's also about attracting the power of the consumer, the crowd, the swarm!  The network effects of having true advocates invest in your business can result in a big boost to brand awareness, sales activity and growth.
Ready to get your brand and business into its next phase of growth but unsure where to begin? The difference with raising funds through Swarmer is that we will not only guide you through every step of the fundraising process, but we can also provide you with post-raise advisory, support and mentoring through our carefully selected partners.  Whether it's general advisory, strategy, domestic/international market expansion, structuring, public/government relations, compliance/governance, product & cybersecurity, we can partner with you as you execute on your post-raise plans.
Where to Start?
Tell us about your Company! Register on our website and our Campaign Manager will contact you promptly to discuss if your company is eligible and determine if this is the right time for you to raise funds.  Of course, we will also need to do the requisite due diligence on your company to ensure everything is in order before we can start you on your fundraising journey.
Your Fundraising Journey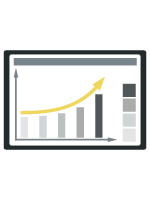 1. Test the Market
Before doing a fund raise, it's important to gauge interest from the Investor community through running an 'Expression of Interest' (EOI) campaign.  This is a low-cost, but exciting marketing campaign that will help determine the level of interest for investment in your company and it also allows us to capture details of potential investors for you.   Our expert marketing partners will help you develop the best possible EOI campaign.
2.  Prepare Your Offer Document and Kick-Off With a Private Launch
An offer document is essential for clarifying the terms of your offer with potential investors. It provides information about your company, information about the offer and outlines the investor's rights. Our team can provide you with the guidance you need to complete your offer document. You'll then be ready for a private launch targeted at your existing customers, shareholders, networks and anyone who expressed an interest during the marketing campaign.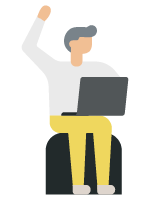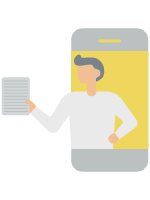 3.  Public Launch
Assuming your campaign gained the right amount of traction during the private launch, it's time to go public and open it up to everyone! Our expert marketing partners will again work with you to develop a campaign that ensures a successful raise.
 4.  Your Raise is Complete
The offer will end when you either reach your fundraising target or the time expires.  We will then transfer the funds raised (minus our fee) and you can start using those funds to grow your business.