Discover projects from companies working to build a more beautiful future.
Manilla Solar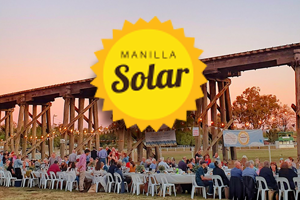 Manilla Solar is planning to fund, build and own the 5 MW Manilla Solar Project near Manilla in regional NSW. You are invited to become an early shareholder from as little as $60!
The project is backed by a $3.5 million government grant and it is planned to complete construction within the next 12-18 months. Once completed, the solar farm will sell energy into the NSW energy market to help replace retiring coal power stations.